Every Tuesday evening from 6:00 PM to 9:00 PM volunteers gather in the Dolphin Club boathouse to hammer, sand, and varnish under the guidance of boatbuilder Jon Bielinski.

Mostly there are smaller projects like scraping, sanding, and revarnishing. New sleeves are put on oars and there are chips and cracks to be repaired. There is lots of work for everyone who cares to participate from entry level to fine woodworking and everything in between. If you come to enough boatnights you learn to build a whole boat.
Video by Michael Kayton
The hard work is followed by a gourmet dinner prepared by volunteers in the Dolphin Club galley.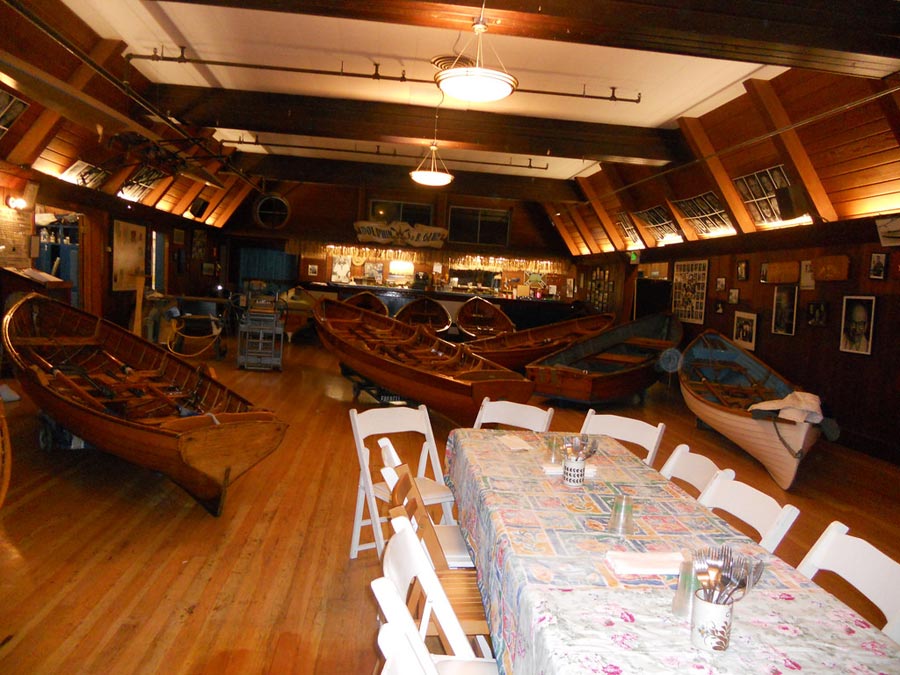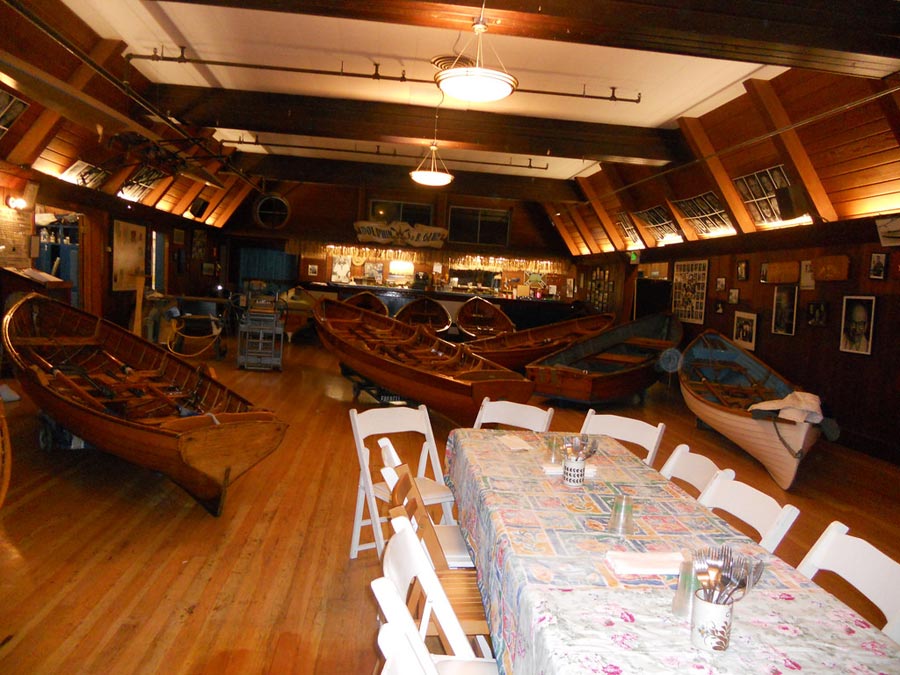 Photos by Johanna Goldschmid
Boatnight History
Boatnight was established by Jon in 1984. Before that the club hired a boatbuilder every forty years or so to repair the boats. In the 50s, it was a man named Bill Richards who used to be a ship carpenter on a square rigger. After Bill fixed all the boats and there was no more work to do he left.
When Jon began his work in 1983 he realized that members needed a space to learn how to take care of the boats. And so boatnight was born. The biggest project has been the rebuild of the John Wieland. In 1997 it relaunched after a five-year overhaul, much of it accomplished during Tuesday nights.